DIVINE PROMOTIONS
Call us for special pricing!
508-791-6060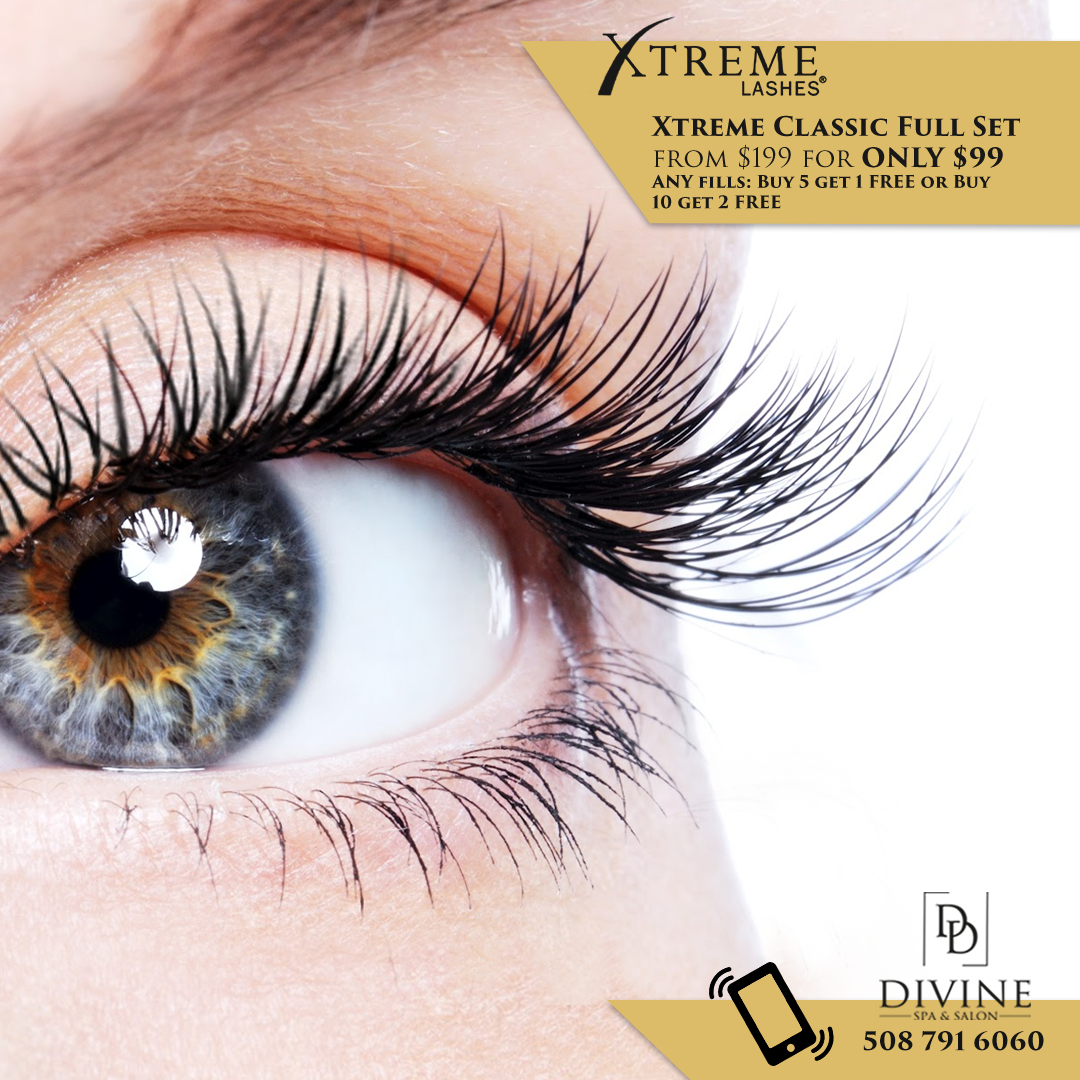 Xtreme Classic Eyelash Extensions
Full Set – Classic lashes are perfect for clients who already have a lot of lashes, but want to add more length. Classic lashes look more natural.
Eyelash Lifting and Tinting
Eyelash Lifting and Tinting – Uplift and curl your lashes from the very base, making them stand out and look longer. It's paired with an eyelash tint, to enhance the defining effect. Tinting gives the semi-permanent definition your lashes need without having to apply mascara.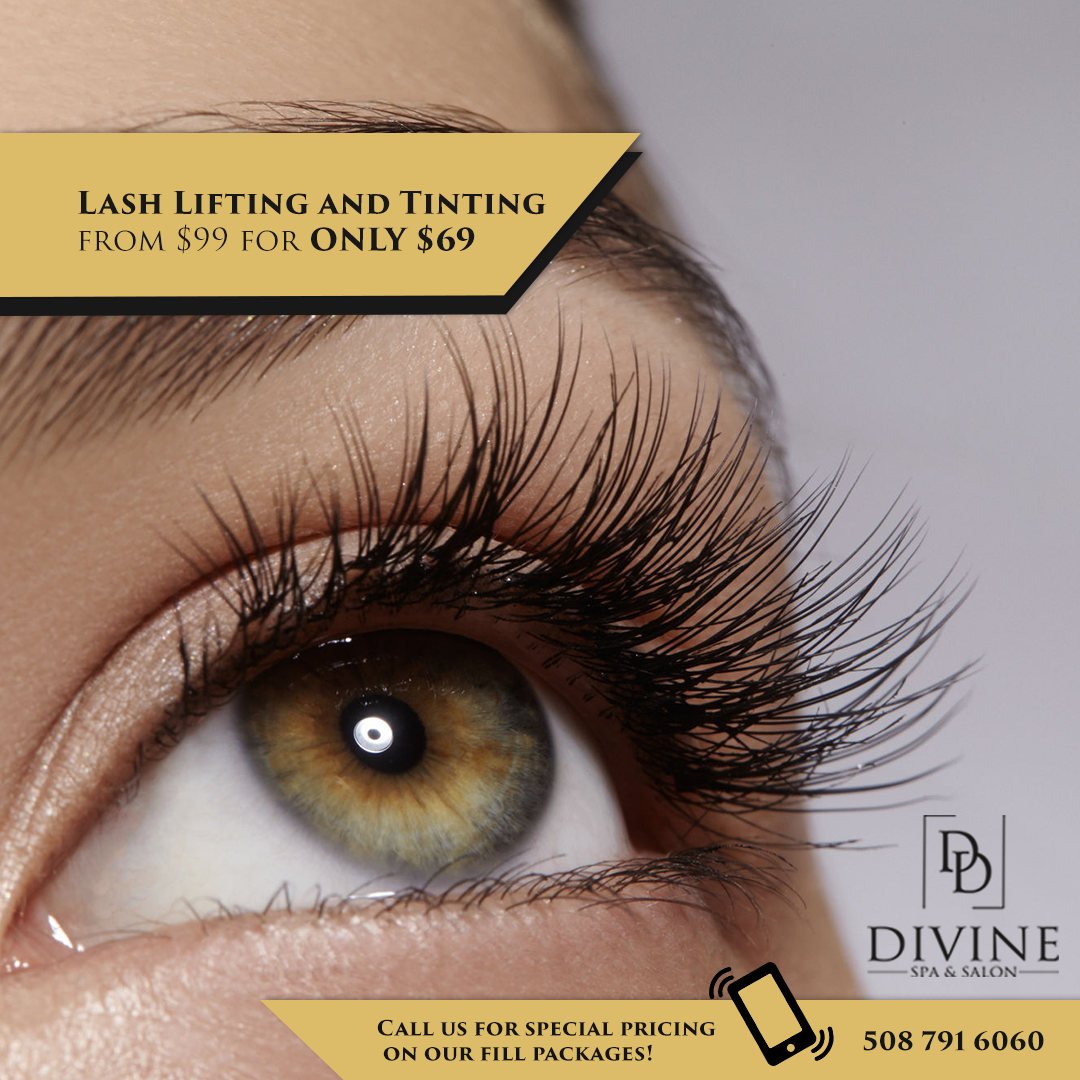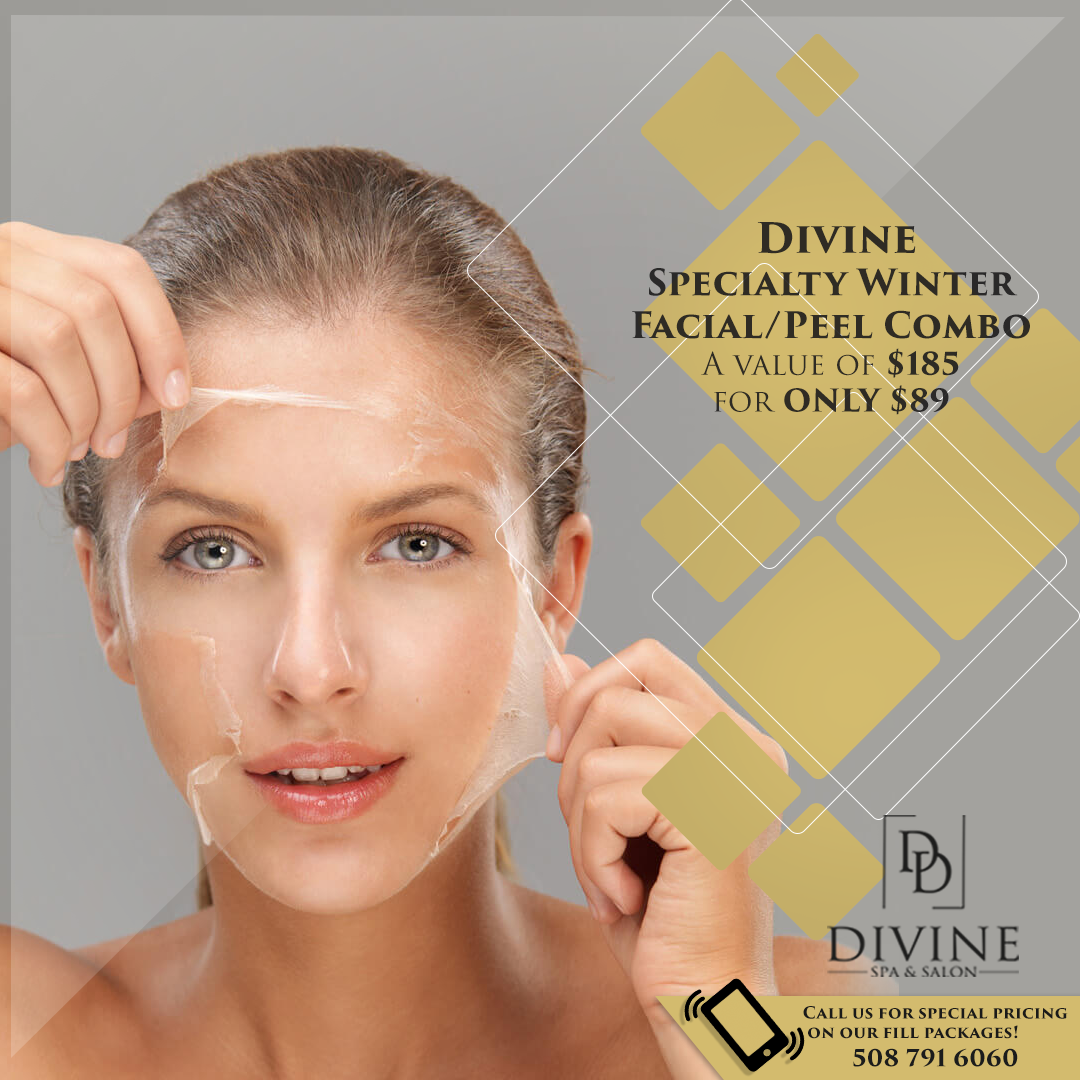 Specialty Winter Facial/Peel Combo
A personalized facial and peel treatment that allow the aesthetician to analyze your skin and treat it according to what it needs that particular day. This skin treatment is designed to progressively exfoliate the skin to start to treat a variety of skin concerns such as fine lines, wrinkles, acne, and dark spots. Each service designed for a specific purpose but now they can be combined! Every skin is different with different needs! Also includes: scalp, neck, and shoulder massage.
Contact Info
63 Boston Turnpike
Shrewsbury, MA 01545
(Above Moe's Restaurant)
For GPS Use:
16 North Quinsigmond Ave
Shrewsbury MA 01545